1/2 Load Restrictions Extended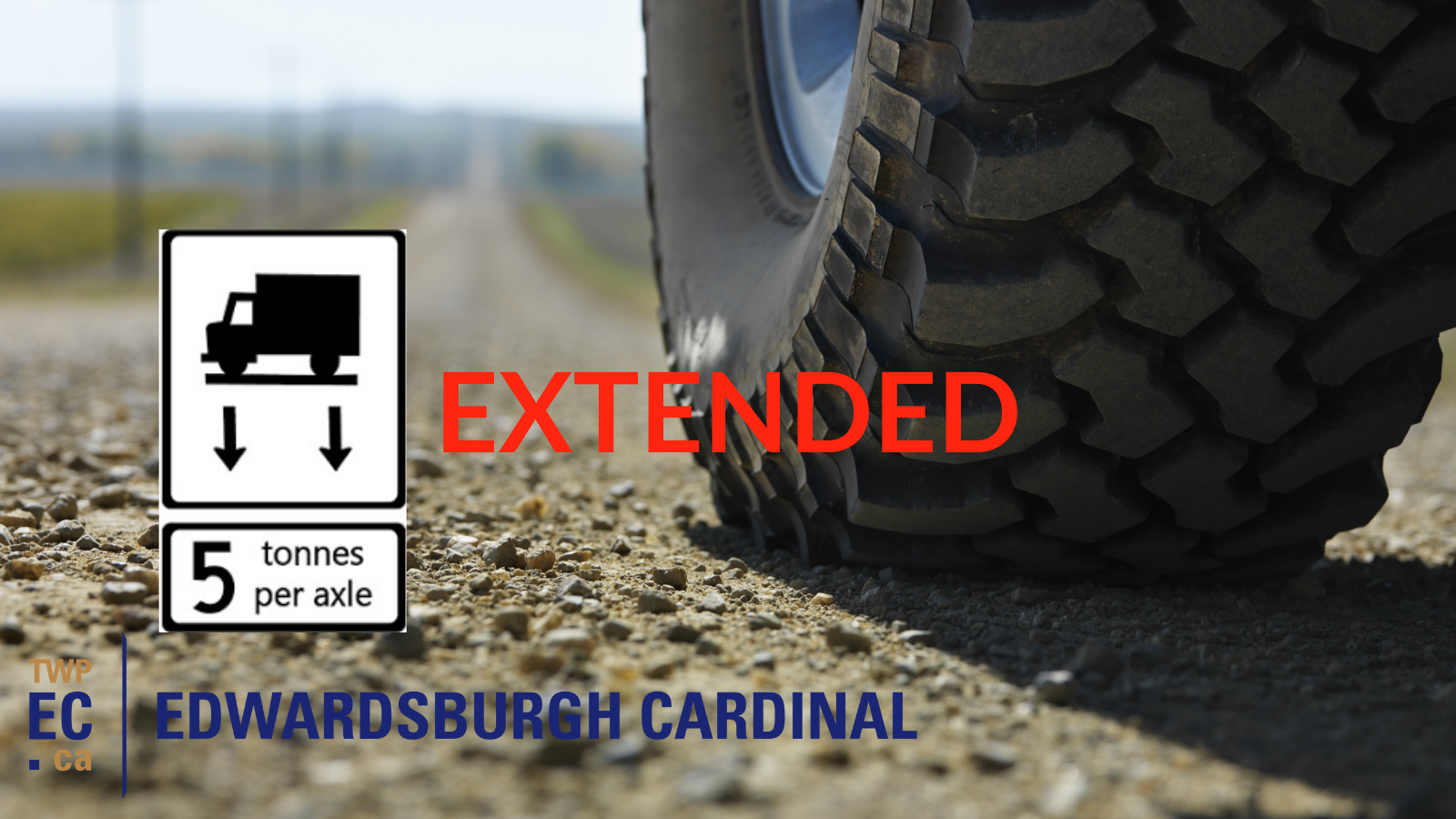 Please be advised that the Township is extending the termination of Half load restrictions on Township Roads to May 6th in line with the Counties extension. We apologize for any inconvenience.
For enquiries, please contact the Township of Edwardsburgh Cardinal Director of Operations, Gord Shaw at 613-6583001 ext.5 or by email.