2022 Annual Weed Control Program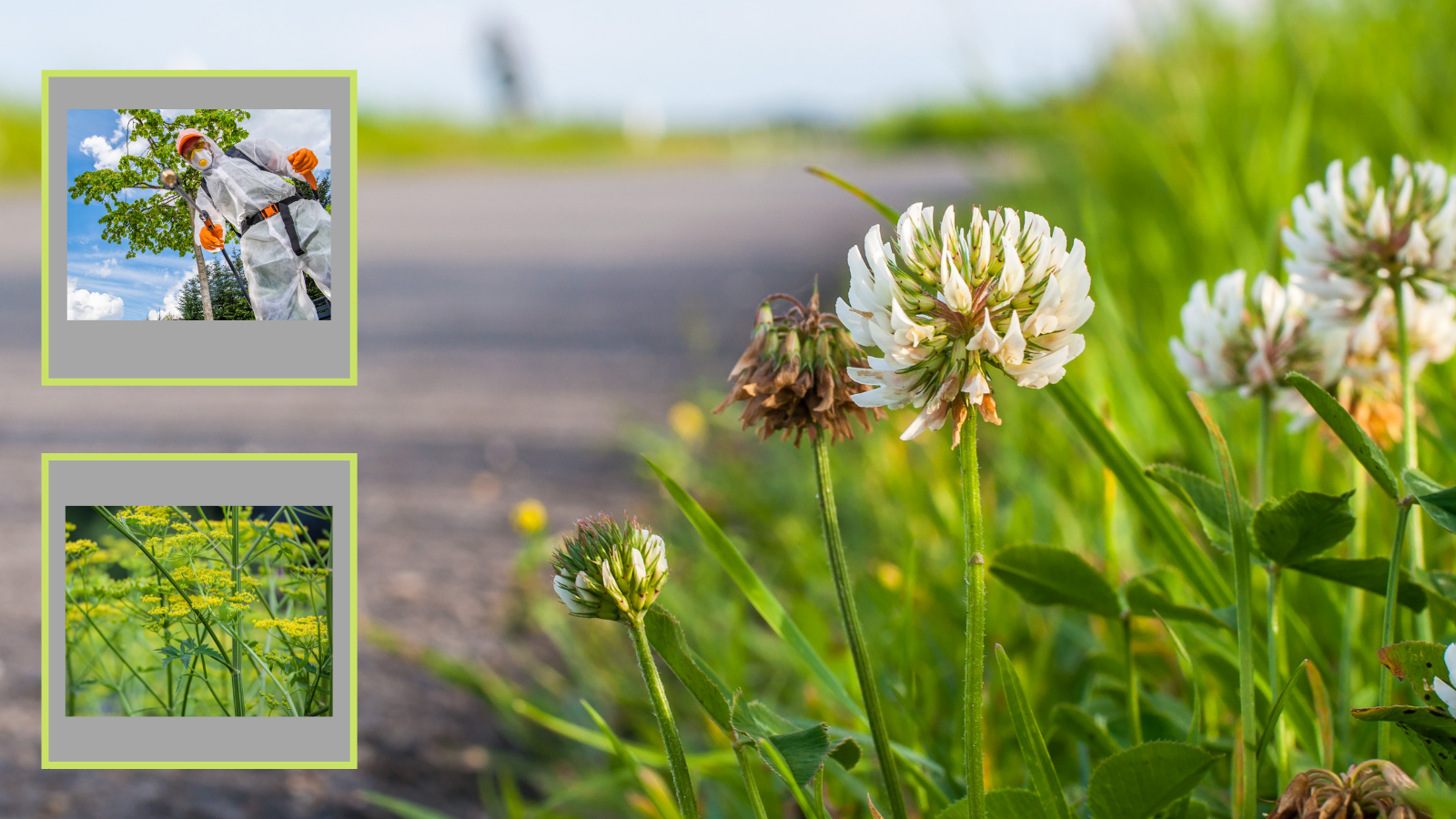 Pesticide Use
The United Counties of Leeds and Grenville intends to utilize Wagar and Corput Weed Control Inc. to control weeds along the following rural roadsides:
• Select sections on County Roads 2, 6, 15, 16, 20, 25, 26, 28, 29, 31, 41 and 44.
• Selected Township Roads in the municipalities of Augusta, Edwardsburgh/ Cardinal, Elizabethtown-Kitley, Front of Yonge, Leeds and Thousand Islands, Merrickville-Wolford and North Grenville.
• All County guide rails, except for those in Rideau Lakes.
For roadside and guide rail weed control, the contractor will be using the following pesticide products registered under the Pest Control Products Act (Canada). Clearview Herbicide Reg. #29752, containing the active ingredients Metsulfuron-Methyl and Aminopyralid, present as potassium salt, Navius Flex Reg. #30922 containing the active ingredients Metasulfuron-Methyl and Aminocyclopyrachlor along with Gateway Adjuvant Reg. #31470, containing the active ingredients Paraffinic oil and Alkoxylated alcohol non-ionic surfactants.
Commencing: May 24, 2022 (weather permitting) to June 24, 2022.
This pesticide use falls under Public Works Exception of the Cosmetics Pesticide Ban for the promotion of public health and safety.
For further information contact:
Wagar & Corput Weed Control Inc. (613) 938-2117 (call collect)
United Counties of Leeds and Grenville (800) 770-2170 / (613) 342-3840 x 2413
Please contact the Counties if you require more detailed information regarding our program, including additional information on how to post "No Spray" signage in front of your property. This information along with maps of the roads to be sprayed is available on our website at www.leedsgrenville.com under Government, Divisions, Public Works, Weed Control.