Trans-Northern Pipeline Integrity Dig Program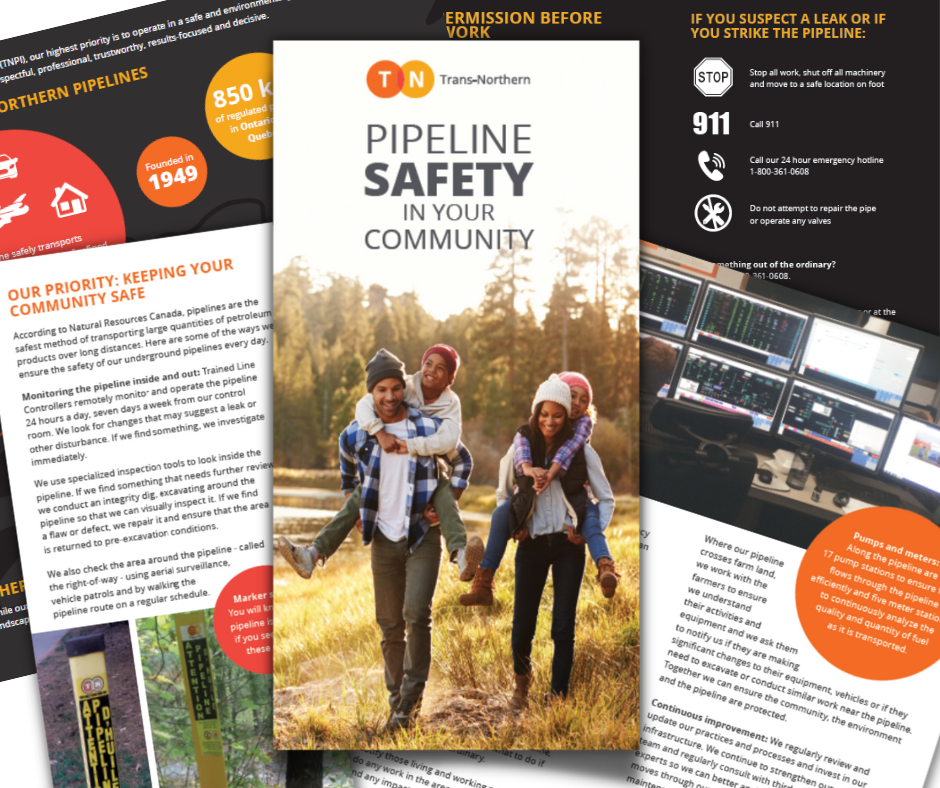 Trans-Northern Pipeline has inform the Township of its intent to undertake maintenance digs as part of their Integrity Dig Program, along the pipe line in various locations off Jordan Road, Rooney Road, Fraser Road, and Shanly Road over the remainder of this year (2022).
A letter will be mailed to residents in close proximity of these locations to advise of the upcoming maintenance work and approximate dates.
Trans-Northern operates a refined petroleum products pipeline linking the Montreal, Ottawa, and Toronto regions with the fuel we use every day. They are committed to operating in a safe and environmentally responsible manner to protect the public, the environment and the pipeline. More information about Trans-Northern Pipelines can be found in this brochure or on their webpage.