Aggregate Resources Master Plan for the United Counties of Leeds and Grenville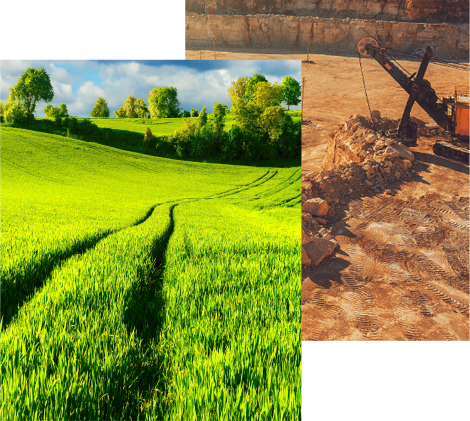 The Planning Act identifies mineral aggregate resources as a matter of Provincial interest and requires that the Province and municipalities integrate consideration for such resources in land use planning decisions. The Provincial Policy Statement requires municipalities to identify and protect mineral aggregate resources in their respective Official Plans for long-term use.
The Draft Aggregate Resources Master Plan (ARMP) was developed by consulting team, Meridian Planning, following review of background material, meeting with a technical steering committee composed of municipal and provincial representatives, meeting with this group of aggregate industry members, hosting of a public open house and consultation with local aggregate license holders, agencies and municipalities.
The Draft ARMP includes new mapping of bedrock resources and revised mapping of sand and gravel deposits. This mapping is intended to be used as a screening tool and represents a potential development constraint for non-aggregate development on/in proximity to mapped aggregate and/or bedrock resources. Exceptions to enable certain types of non-aggregate development on/in proximity to these resources are recommended in the plan and professional assessments are to be considered for other types of development. The proposed policy enables scoping and waiving of assessment requirements based on a desktop analysis of described considerations. The ARMP also details suggested policies that would apply to proposed new or expanding operations and application requirements that would apply to any application to amend local planning documents to establish or expand a mineral aggregate operation. It is recommended that a Counties Official Plan amendment not be required for new or expanding mineral aggregate operations.
Once finalized, the ARMP will be implemented by an Official Plan Amendment to the Counties Official Plan.
Click here to visit the United Counties of Leeds and Grenville Project site.