TWPEC Welcomes Expansion of Prysmian Group Johnstown Facility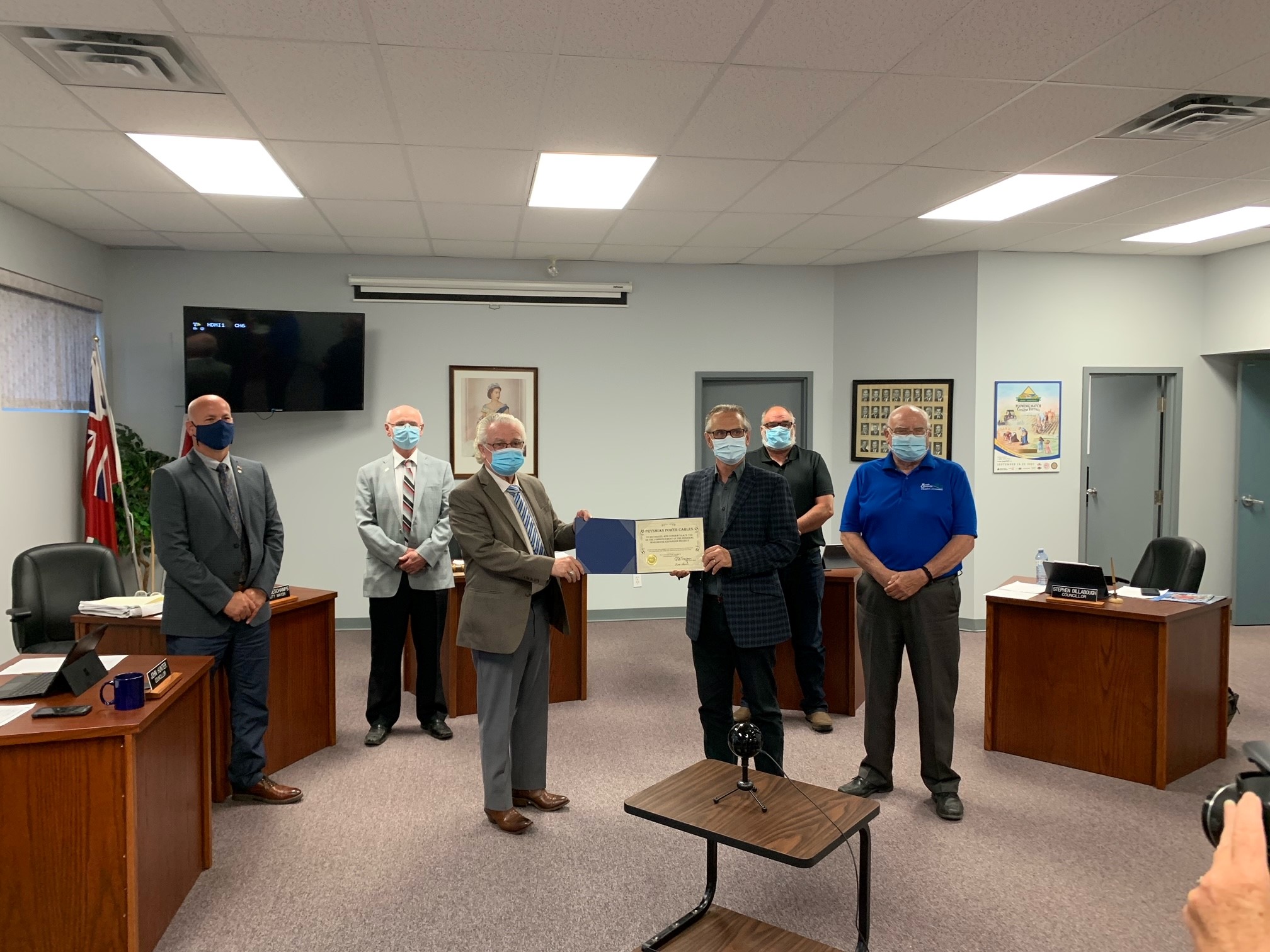 The Township of Edwardsburgh Cardinal is pleased to support the expansion of Prysmian Group North America in the Johnstown Industrial Park. The $7 million expansion creates a world-class Regional Distribution Centre to support the existing manufacturing facility, ideally located to serve their Canadian and Northeast markets with a wide range of medium and low voltage energy cables. Prysmian's Johnstown facility has a 42-year history in the area and first came under site plan control in 2003, which regulates the character and scale of development on industrial properties in the Township. The 18-year-old site agreement has been amended to include the planned expansion.
"In the Township of Edwardsburgh Cardinal, we pride ourselves on being 'Ready for Business,' and that means working closely with all applications for approval to ensure that there are no delays to construction schedules," said Edwardsburgh Cardinal Mayor Patrick Sayeau at the June 14th Special Meeting of Council. "So tonight, with Council passage of the amendment to the site plan control agreement, we are happy to have the Prysmian Regional Distribution Center project well on its way."
Construction is expected to begin this year and the new distribution centre is scheduled to be operational in the third quarter of 2022. The expansion brings 15 new jobs to the area.
Edwardsburgh Cardinal's Industrial Park is located just west of the Village of Johnstown. The Park offers multi-modal transportation access, within a few minutes' drive of Highways 401 and 416, a deep-water port in the St. Lawrence Seaway, border crossing to the U.S. and nearby rail services. Prysmian Group is part of a diverse industrial base, including transportation, warehousing, manufacturing, food processing and renewable energy.