Well water sample drop off location in Spencerville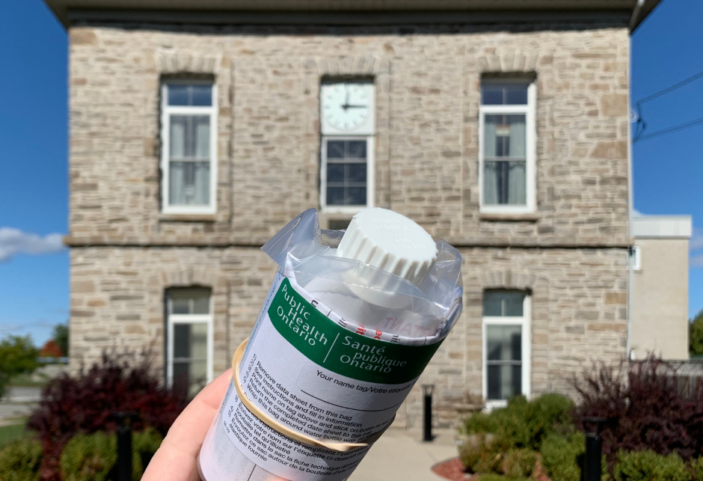 If you own a private well, you know it is important to sample your water regularly. Well water quality may fluctuate seasonally, so the Health Unit recommends testing in the Spring, Summer and Fall. The Township keeps a supply of free water sample kits on hand, but until now, residents would still need to travel to a drop off location in Brockville or Kemptville to have their sample tested.
Recent adverse results in the Village of Spencerville mean that more of us are sampling more often. If you have disinfected your well, the Health Unit recommends that you follow up with a sample after you can no longer smell chlorine and no sooner than 48 hours following disinfection. If the first sample is satisfactory, take 2 more samples 1 week apart to ensure water remains satisfactory.
The Township encourages all private well owners to test their water regularly, and to follow the Health Unit's recommendations if the results are unsatisfactory.
We hope to reduce barriers that residents may be experiencing in having their water sampled regularly. Effective Tuesday, October 13th, the Township will provide a water sample drop off location at the municipal office building at 18 Centre St. in Spencerville. This service is only available on Tuesdays from 7:30am-4:30pm and Wednesday mornings from 7:30am-8:30am. A cooler will be placed inside the front doors to place your filled sample bottles. On Wednesday mornings, a courier will take your sample to the Health Unit's lab in Ottawa to be tested. The health unit lab will notify the resident directly of the test results.
In order for your sample to be viable, please follow all instructions included with your water sample kit. If you are dropping your sample off at the municipal office, do not take your sample earlier than Tuesday morning.
The Township will not receive a copy of your sample results. Please follow the directions included in your sample kit to receive your results directly from the public health lab. You may choose to share a copy of your results with the township office at mail@twpec.ca so that the information is available for further studies.
Water sample kits are still available free of charge at our office during regular business hours Monday-Friday, from 8:30am-4:30pm.
If you have any questions about where or when to drop off your sample, please contact the Township Office at (613)658-3055.

For more information about Well Water Sampling, please see the Health Unit's View Well Water Fact Sheet