Posted on Tuesday, May 17, 2022 01:09 PM
Provided by: Spencerville Mill & Museum
100 Years of Romance:
1920s to 2020s, Something Old, Something New.
Spencerville Mill & Museum, 11 Water Street, Spencerville K0E 1X0
July 2 to September 4, 10:00 am to 4:00 pm
We've got that loving feeling at the Spencerville Mill this summer. So as we go back into action this summer, visitors will find lots of romance and love in the form of our headliner exhibit 100 Years of Romance: 1920s to 2020s, Something Old, Something New. This celebration of...
Posted on Saturday, May 14, 2022 07:53 AM
Media Release
Leeds, Grenville and Lanark District Health Unit
May 12, 2022
Be Aware of the Effects of Extreme Heat
It feels like summer! As we get into the warmer weather this summer it is important to be prepared for high heat. Don't forget to check your local weather forecasts so you can plan your activities and adjust them to protect yourself and your family from the health effects of heat.
Anyone can be affected by high temperatures and become overheated, which can lead to dehydration, heat...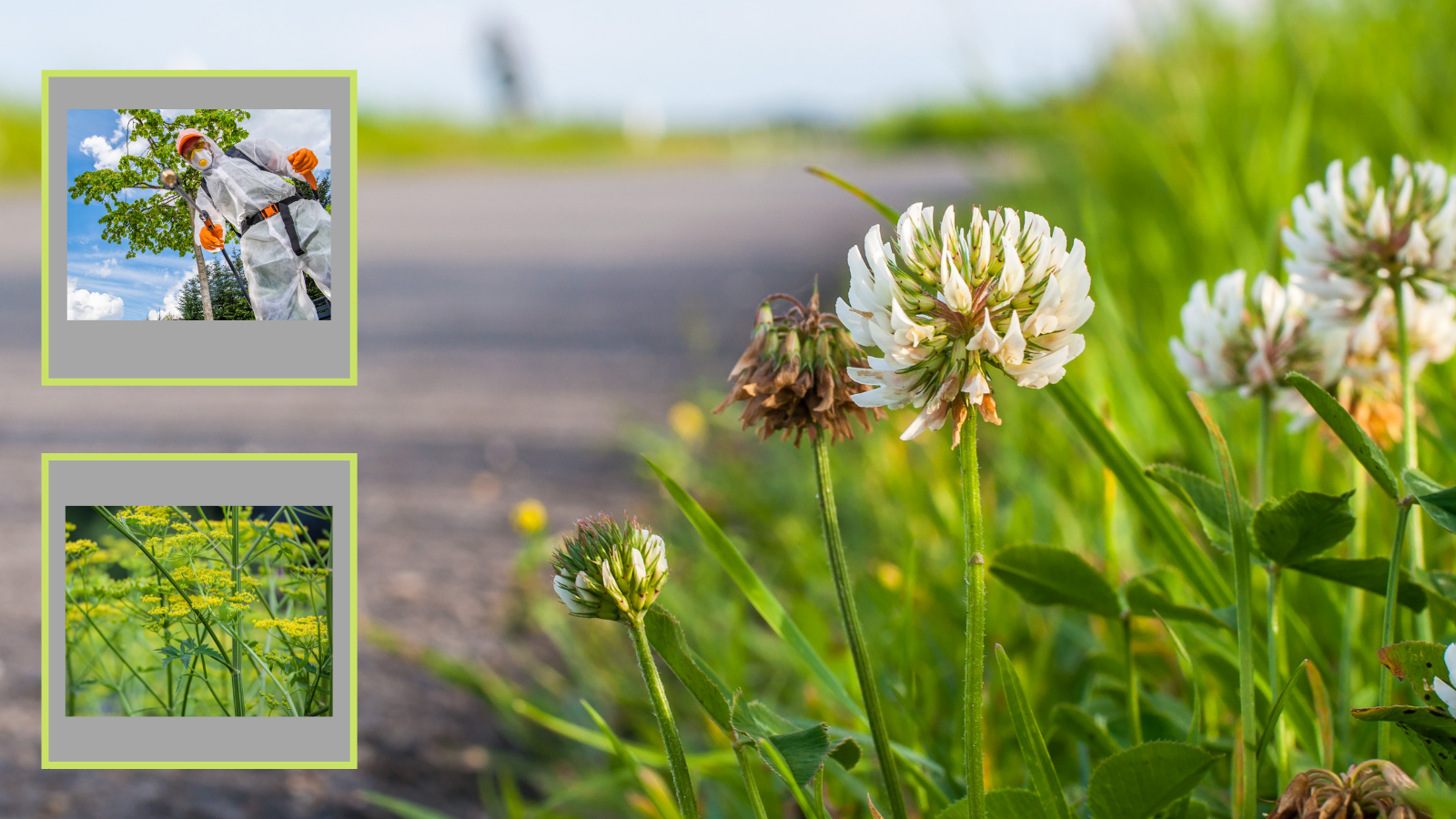 Posted on Thursday, May 05, 2022 01:21 PM
Pesticide Use
The United Counties of Leeds and Grenville intends to utilize Wagar and Corput Weed Control Inc. to control weeds along the following rural roadsides:
• Select sections on County Roads 2, 6, 15, 16, 20, 25, 26, 28, 29, 31, 41 and 44.
• Selected Township Roads in the municipalities of Augusta, Edwardsburgh/ Cardinal, Elizabethtown-Kitley, Front of Yonge, Leeds and Thousand Islands, Merrickville-Wolford and North Grenville.
• All County guide rails, except for those in Rideau Lakes.
For...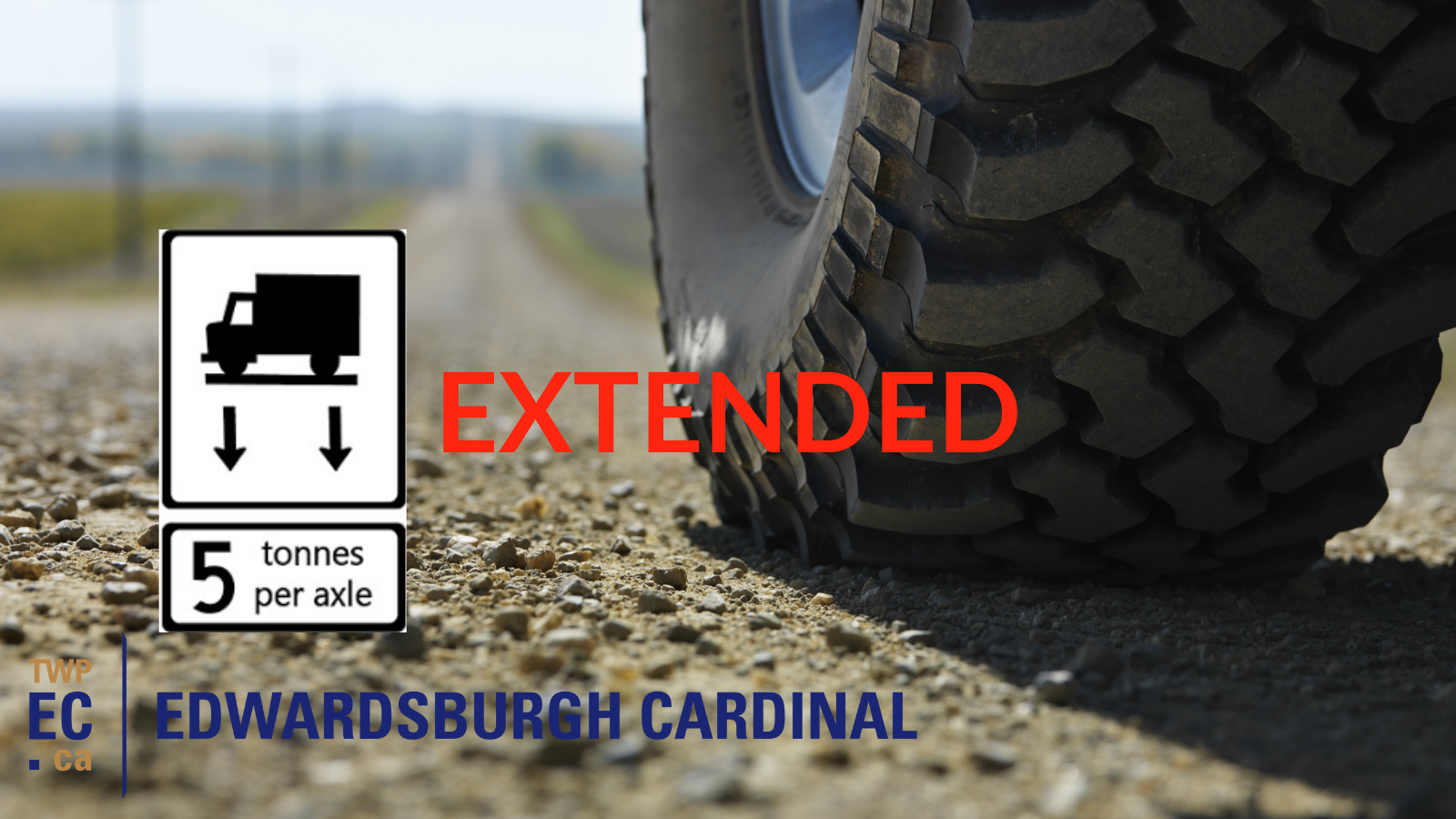 Posted on Tuesday, April 26, 2022 11:10 AM
Please be advised that the Township is extending the termination of Half load restrictions on Township Roads to May 6th in line with the Counties extension. We apologize for any inconvenience.
For enquiries, please contact the Township of Edwardsburgh Cardinal Director of Operations, Gord Shaw at 613-6583001 ext.5 or by email.
Posted on Monday, April 18, 2022 11:16 AM
Are you ready?
This year, Emergency Preparedness Week (EP Week) is May 1-7, 2022.
Township's Official Proclamation
Emergency Preparedness Week is a national awareness initiative that has taken place annually since 1996. It is a collaborative event undertaken by provincial and territorial emergency management organizations supporting activities at the local level, in concert with Public Safety Canada and partners. The "Be Ready for Anything" theme is about individuals and families being prepared...