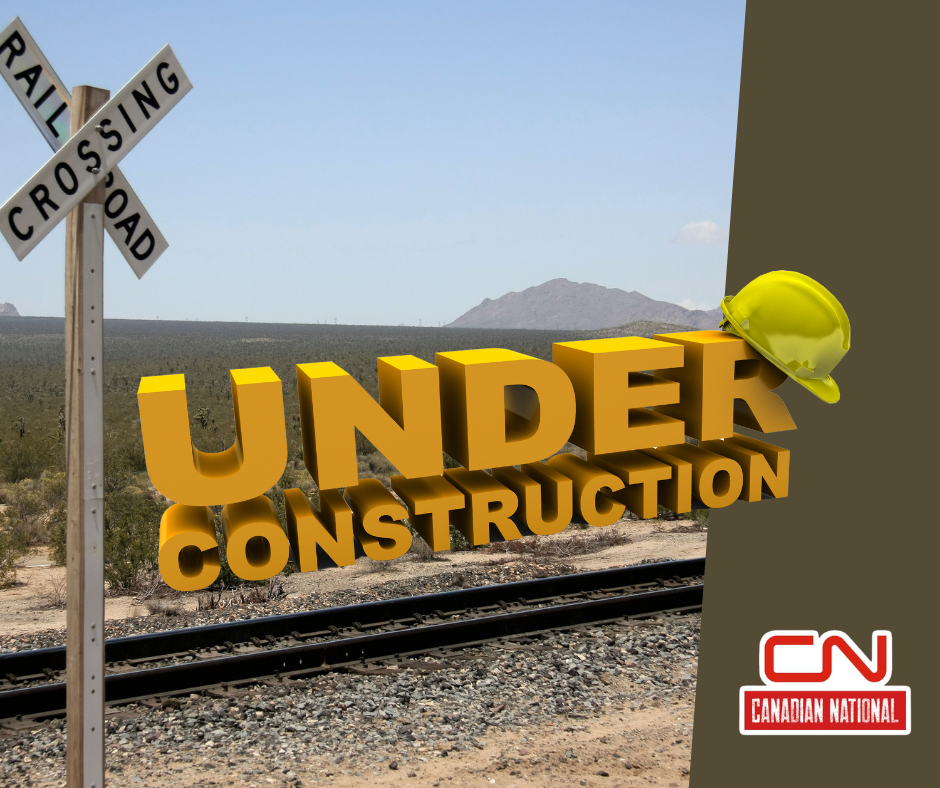 Posted on Friday, May 12, 2023 11:11 AM
The Township has been notified that the Canadian National Railway Company, (CN), has identified that the Frederick Street level railroad crossing requires rehabilitation to maintain a smooth and continuous surface, which may lead to traffic disruptions at the Frederick Street rail crossing located at the north end. The rehabilitation work has been added to the CN 2023 Crossing Maintenance Program. The dates for rehabilitation work have been set by CN for June 6th at 7am through June 8th at 4pm,...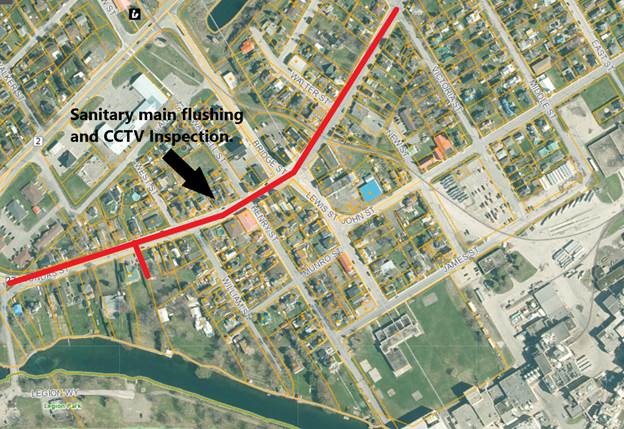 Posted on Wednesday, May 10, 2023 11:45 AM
Description of Work:
Inspecting, cleaning and vacuuming sanitary mains and manholes.
Who is performing this Work?
The Township of Edwardsburgh Cardinal has contracted Clean Water Works to high pressure clean and close circuit television (CCTV) inspect sewer infrastructure.
Why is this necessary?
Sewer cleaning helps keep the sewer system clean and clear, promoting efficient water flow.
When will work start and finish?
The contractor may be periodically working on your street on Thursday May 11.
Where...
Posted on Monday, May 08, 2023 03:49 PM
The Township of Edwardsburgh Cardinal is starting construction work in the Village of Cardinal in partnership with the United Counties of Leeds and Grenville and with grant funding from the Provincial and Federal Governments.
Description of work
A general overview of the planned improvements is provided here.
Who is performing this work?
The Township has hired Thomas Cavanagh Construction Ltd. to complete the work and Jewell Engineering to perform contract administration.
Why is this necessary?
This...

Posted on Wednesday, May 03, 2023 02:48 PM
Act on Litter
Take action to prevent, reduce and divert waste in Ontario.
This content was provided by ontario.ca/actonlitter
On this page
Skip this page navigation
Overview
The Provincial Day of Action on Litter is celebrated on the second Tuesday of May each year in Ontario.
We are taking action to reduce the amount of waste going to landfills or becoming litter by bringing awareness to the...
Posted on Tuesday, May 02, 2023 01:16 PM
Pesticide Use
The United Counties of Leeds and Grenville intends to utilize Wagar and Corput Weed Control Inc. to control weeds along the following rural roadsides:•Select sections on County Roads 2, 3, 4, 5, 27, 30, 32, 33, 34, 35, 37, 40, 42, 46 and 47.•Selected Township Roads in the municipalities of Athens, Augusta, Edwardsburgh/Cardinal, Elizabethtown-Kitley, Front of Yonge, Merrickville-Wolford and North Grenville.•All County guide rails, except for those in Rideau Lakes. For roadside and...